Greater Shantallow Area Partnership Site Visit
The Social Value Unit has been working closely with Derry City and Strabane District Council starting with the procurement of the new community centre in Shantallow. The new community centre project value is £2.45 million.
The Project
The project involves the refurbishment of the existing sports hall, which will be transformed into office accommodation, a gymnasium, a multi-purpose room and shower/changing facilities. A new section will be added to house a new sports hall developed to the latest standards. The project was awarded to P&K McKaigue Contracts who are currently on site with a 14 month construction programme.
Social Considerations
As outlined in the Derry City and Strabane District Council (DCSDC) Strategic Growth Plan, DCSDC aim to improve the social, economic and environmental well-being of the city and district and to do so in a sustainable way. As part of this plan, DCSDC are committed to maximising the progression of people into the workforce who are long-term unemployed and those leaving education and training. DCSDC worked with the Social Value Unit to include social consideration requirements in the community centre contract. These require the contractor to deliver 104 person-weeks of paid employment and training for people who are distanced from the labour market.
Site Visit
As a step towards achieving the social consideration target, the Contractor organised a site visit in conjunction with the Greater Shantallow Area Partnership (GSAP). The site visit was for local young men who are interested in a career in the construction industry and are currently enrolled on the GSAP Pilot Pre-Employment Programme in partnership with St Brigid's College, funded under the DENI Pilot WRAP Around Educational Support Programme.
The site visit aimed to support the career development of the individuals and for them to hear about the redevelopment of Shantallow Community Centre. The young men were welcomed by the site team, were guided around the construction site and the ongoing work involved in the redevelopment of Shantallow Community Centre was explained to them. The group discussed the various roles involved across the site and the potential career opportunities available in the construction industry.
Next steps
The Contractor's project team have committed to support the development of the young people. The team plan to offer employability support to the young people, (which may include support with mock interviews, careers guidance or mentoring) with the view to offering work placements which will enhance the young men's opportunities for future employment.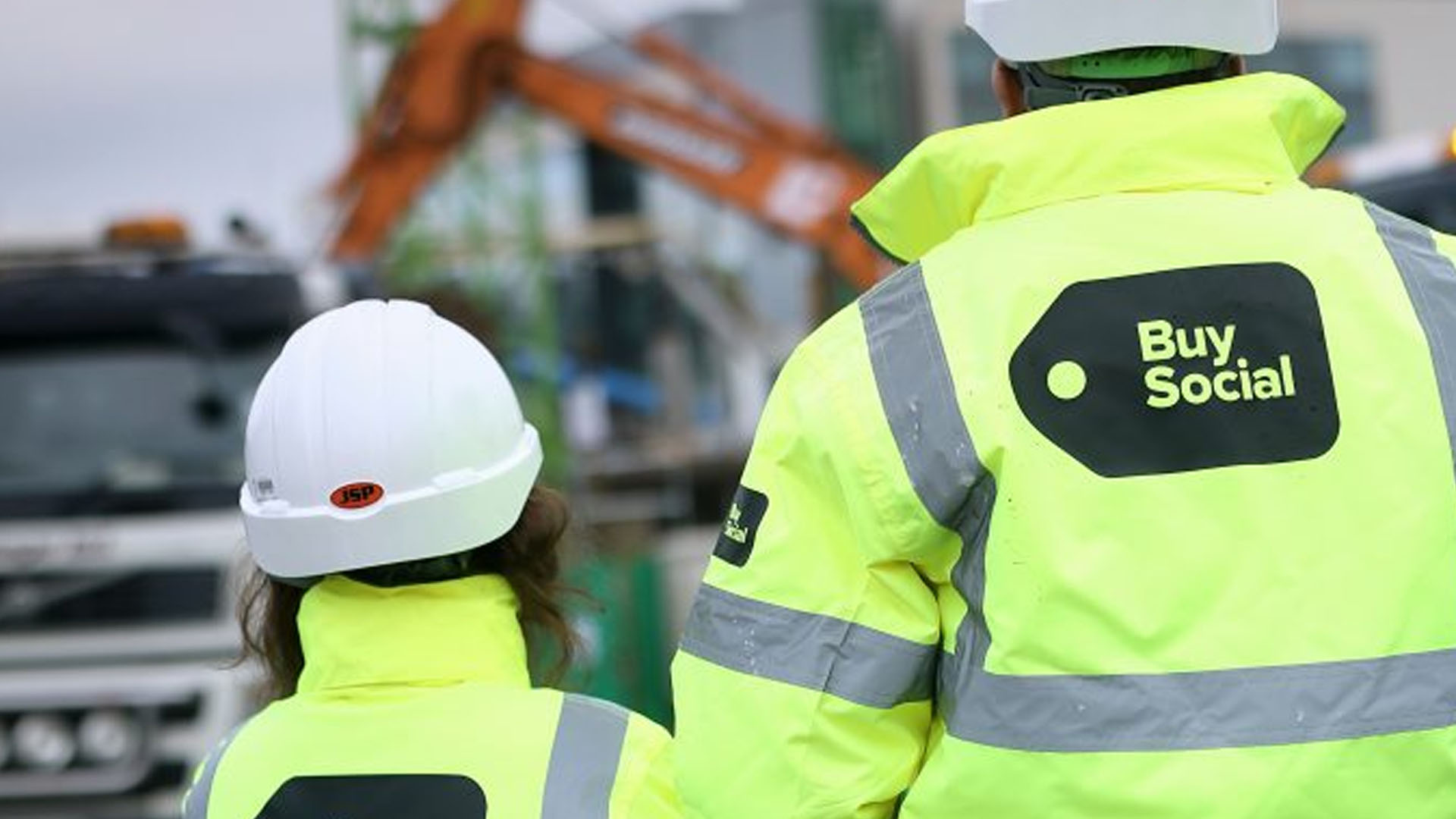 Mentioned in this Case Study