Buy Social: supporting care leavers into employment
Include Youth and Farrans helped Richard start a placement at the Altnagelvin North Wing Redevelopment Project with Farrans' sub-contractor, R Mallon Joinery Ltd, in order to gain the experience he needed to start his Level 2 Apprenticeship in joinery at the NWRC in September 2018. We had a chat with Richard on site to find out how he finds working on the hospital project and his hopes for the future.
How long have you been with Farrans?
In June 2018, I started my placement and then I was offered a full-time permanent job with R Mallon Joinery. I have been working between Farrans' Altnagelvin North Wing and the North West Transport Hub Projects in Derry/Londonderry, whilst completing my Apprenticeship in Joinery at the North West Regional College.

The experience I have gained in this job has allowed me to progress onto my Level 3 Joinery Apprenticeship, which I started in September 2019, and I am currently working my way through this. Last year, I also took part in the CITB Skill Build competition, the largest multi-trade competition in the UK for construction trainees and apprentices, and got through to the Regional Qualifiers in Belfast.
What do you do here?
I complete the same work as experienced joiners who have been working for the contractor for years, to include architraving, window and door fitting, sealing of doors and other joinery works on the projects. I have been given the same responsibility as the other joiners working on the projects.
What do you like about your job?
The job has a lot of variety and isn't boring. I feel like I have learned so much of the past few years and gained the skills I need to help me complete my apprenticeship and continue with my career as a joiner.
What do you think you'd like to be doing this time next year?
I would like to still be working with R Mallon Joinery Ltd and have fully completed my Apprenticeship to become a qualified joiner.
Have you any plans for the future?
I would like to gain a few years' experience at home and potentially look at going to work in Australia to experience working in construction in other parts of the world. In the future I would like to set up my own joinery business back home.

Working on Farrans projects has given me a brilliant opportunity to work on large scale projects close to home and to gain full-time employment. Thanks to the Buy Social target for care leavers, I will have a career which I love doing.
CPD Health Projects commented:
CPD Health Projects are delighted to work with the Buy Social team to maximise opportunities for learning and career development on the projects we deliver in conjunction with the Health & Social Care Trusts.
The Buy Social Looked After Children targets synchronise well with on-going initiatives being developed by the Trusts, and we are especially pleased to see the successful results the LAC targets are delivering for the young people employed through the projects.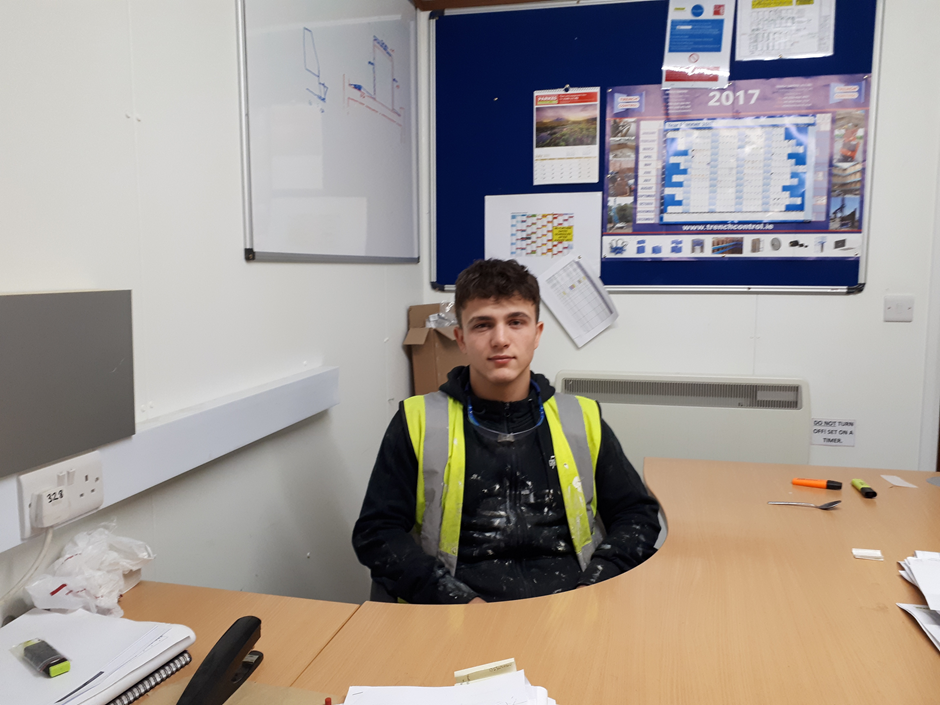 Mentioned in this Case Study