Business in Education: Promoting ICT as a Career Pathway to Young People
Background
The Department of Education awarded a seven year contract in 2019 to Civica to provide an IT system to allow Departmental staff to continue to administer the NI Teachers' Pension Scheme.
The Department worked with the Buy Social Unit and Construction & Procurement Delivery (CPD) to include social considerations on the contract to support progress against the Draft Programme for Government outcomes and to maximise the social and economic benefits delivered from public investment.
The social considerations require Civica to deliver business in education activities to support the development of people aged under 25 in areas related to the contract and work placements for people who are considered to be disadvantaged in the labour market.
Delivery of Business in Education Activities
A group of software engineers from Civica delivered an interactive coding workshop to children aged 9-11 at Gaelscoil An Chaistil in Ballycastle.
As part of Civica's Coding for Kids initiative, the pupils worked in teams to design and build a maze based on their chosen theme. Using a compass and a simple tablet computer interface, the teams programmed a Sphero robot to navigate through their maze and took it in turns to perform the roles of designer, coder and project manager.
The pupils held 'team huddles' throughout the day to reflect on their progress and talk through any changes needed to their designs. Each design was presented to a panel of judges and a winning team was selected based on the coding, design and teamwork ability.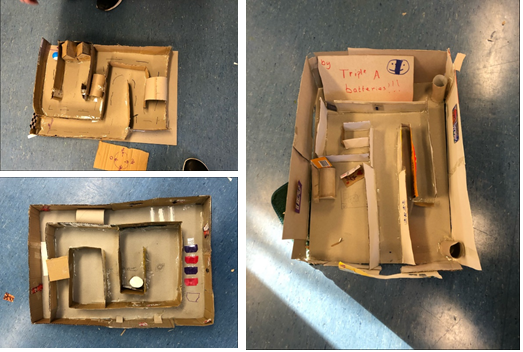 Results
The workshop provided the pupils with firsthand experience of coding and demonstrated the range of roles available and diversity of skills required to work within the ICT industry. Activities such as this can play a valuable part in encouraging more young people particularly girls to select STEM subjects and to consider ICT as a potential career.
Including social considerations on this contract has supported the Department of Education in achieving progress against its Draft Programme for Government outcomes.
Mark Owens, Managing Director for Civica Northern Ireland commented:
"It's crucial that we show young people across Northern Ireland that a career in technology is open to all. Our Coding for Kids programme helps us reach those young people interested in all things digital.

We will only get the best people into our digital sector if we start with an early IT education for all our young people and get talent into tech earlier. As a diverse employer, we are also aiming to debunk stereotypes around a career in IT, showing that it is open to all. The Buy Social initiative is an excellent launch pad for these programmes which bring so many benefits to our communities."
Mentioned in this Case Study