| | |
| --- | --- |
| Name: | South West College |
| Address: | 2 Mountjoy Road, Omagh, Co. Tyrone, BT79 7AH |
| Primary Contact | William J Young |
| Email: | william.young@swc.ac.uk |
| Telephone: | 028 8225 0109 |
| Mobile: | 07710 555417 |
| Website: | www.swc.ac.uk |
| Contract Type(s): | Construction Build, Construction Civil Engineering |
| Location(s): | Armagh, Derry~Londonderry, Fermanagh, Tyrone |
| Clause(s): | Business in Education initiatives, Targeted Recruitment & Training for education leavers, Targeted Work Experience |
South West College
2 Mountjoy Road, Omagh, Co. Tyrone, BT79 7AH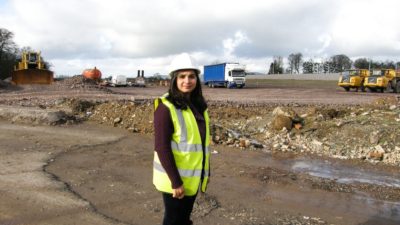 18th February 2019
The Buy Social Approach to Construction requires contractors to deliver unpaid work placements as well as Targeted Recruitment and Training opportunities.
More Info
As a Further & Higher Education College we offer a board range of training opportunities from the traditional construction trades at Levels 1 and 2, through Level 3 vocational and academic, to Level 4 and 5 at Foundation Degree and ultimately to Level 6 Honours Degree.
The Industrial Advisory Board for Construction at the College, which has representation from across the sector – both public and private and the professional bodies has been recognised as "best in sector" for most effective industrial engagement in Northern Ireland.
Since 2015 the College has been at the forefront in the development & delivery of the Higher Level Apprenticeship Initiative in Civil Engineering and Construction. Our Higher Education qualifications have all been accredited by their respective professional bodies. We offer professional careers advice to both Employers and potential Employees.