| | |
| --- | --- |
| Name: | Disability Action |
| Address: | 189 Airport Road West, Belfast, Co. Antrim, BT3 9ED |
| Primary Contact | Anne Reid |
| Email: | annereid@disabilityaction.org |
| Telephone: | 028 9029 7880 |
| Mobile: | 07767 112291 |
| Website: | www.disabilityaction.org |
| Contract Type(s): | Construction Build, Construction Civil Engineering, ICT, Services, Specific Clauses |
| Location(s): | Antrim, Armagh, Derry~Londonderry, Down, East Belfast, Fermanagh, Greater Belfast, North Belfast, South Belfast, Tyrone, West Belfast |
| Clause(s): | Business in Education initiatives, Support for the Voluntary, Community, Social Enterprise sector, Targeted Recruitment & Training for education leavers, Targeted Recruitment & Training for people 25 years old or over and unemployed for 12 months, Targeted Recruitment & Training for people under 25 years old and unemployed for 6 months, Targeted Work Experience |
Disability Action
189 Airport Road West, Belfast, Co. Antrim, BT3 9ED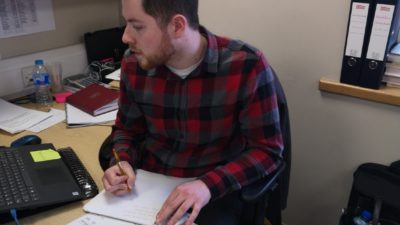 2nd July 2019
Buy Social employment case study
More Info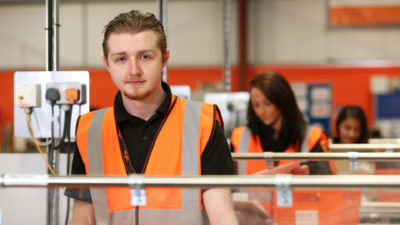 20th April 2017
The Social Value Unit were invited to work with the Northern Ireland's Central Procurement Directorate (CPD) to add Buy Social clauses to their tender.
More Info
Disability Action's Job Match works with job seekers and employers to help identify and secure appropriate employment opportunities across Northern Ireland. We are a PAN disability organisation, which means we support all people, regardless of the nature of their disability, to gain employment.
Our Job Match team successfully works with employers across different sectors including communications, media, facility management, retail and IT, and we are always looking to broaden the variety of employers that we work with.
Employing disabled people helps to enhance diversity, skills, alongside building capacity and connectivity to a wider recruitment pool of skilled and qualified potential employees.
Job Match can provide employers with numerous services including:
Recruitment planning and positive action
Making reasonable adjustments
Tailored in-work support
Finding suitable candidates from our pool of Job Match participants