The positive impact of Buy Social work placements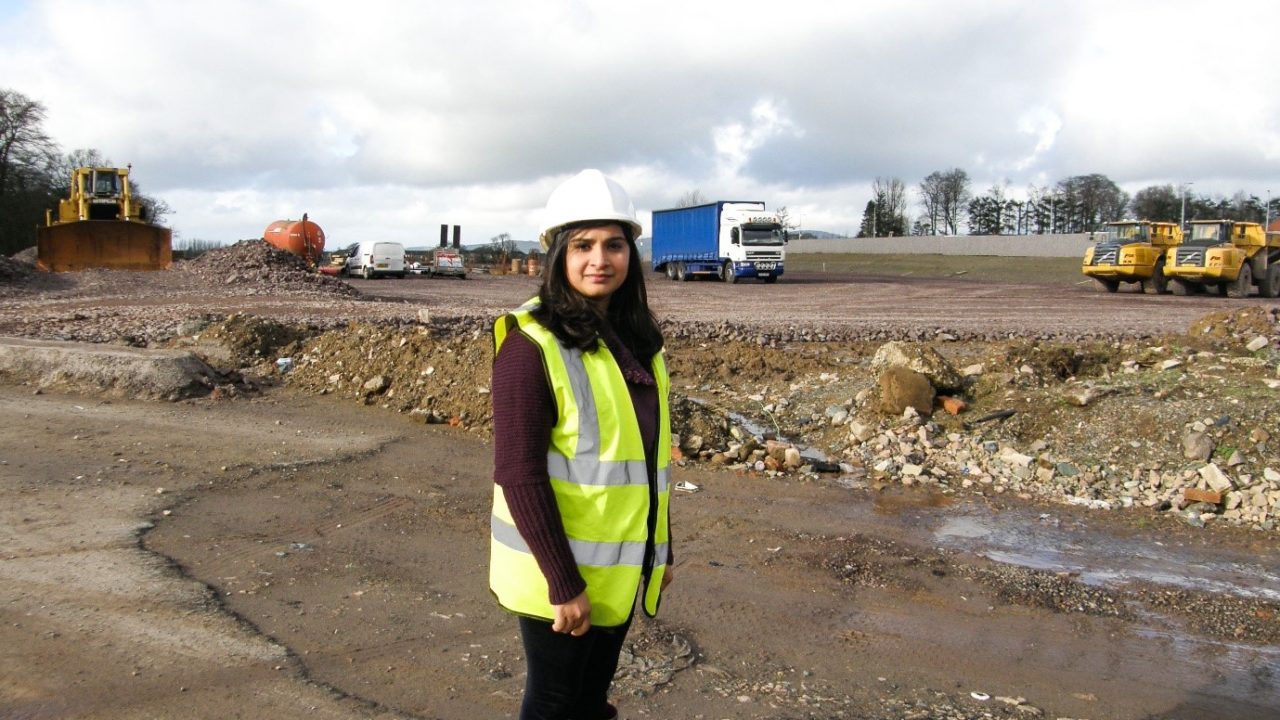 The Buy Social Approach to Construction requires contractors to deliver unpaid work placements as well as Targeted Recruitment and Training opportunities. Work placement opportunities offer participants meaningful work experience, training and development which will enhance their opportunities for future employment.
Sree Biju was offered a work placement opportunity with Fox Building and Engineering Ltd., the main contractor working on the Strule Shared Campus being built in Omagh. The work placement gave Sree practical engineering experience, supported her as she completed her academic studies and increased her employability.
Sree is now continuing to study engineering while working on the Strule project. Here's Sree's story:
"My family moved to Northern Ireland in 2006. After completing my A levels and GCSEs from India, I always knew what I wanted to do and that was definitely engineering. I did an Open University Honours Degree in mathematics while living in the UK and waiting to get my British passport. I completed my degree in mathematics in 2015.

I got to know about the foundation degree in South West College. I got admitted to the engineering course. I started my work placement of 15 weeks, which was part of my course, with Fox Building and Engineering Ltd. in April 2018. After successfully completing my 15 weeks of placement, I was offered a permanent post with Foxs.

I work as a Junior Engineer. My areas include soil tests and its official documentation, performing surveys and preparing weekly reports of plant hours and service records.

It has always been my dream to become an engineer. To be working for such an established company like Fox Building and Engineering Ltd., it is an honour. The best part I love about my job is that it's all about team work. There are a great bunch of people who have helped me to gain a lot of experience and knowledge throughout my journey in wanting to become an engineer.

I am hoping to do my higher degree towards the end of this year, as I will be receiving my British Citizenship, but I would still continue to work and eventually become a fully qualified and skilled Civil Engineer. Buy Social has allowed me to follow my dream to becoming a fully qualified Civil Engineer."
Mentioned in this Case Study