Buy Social success in G4S contract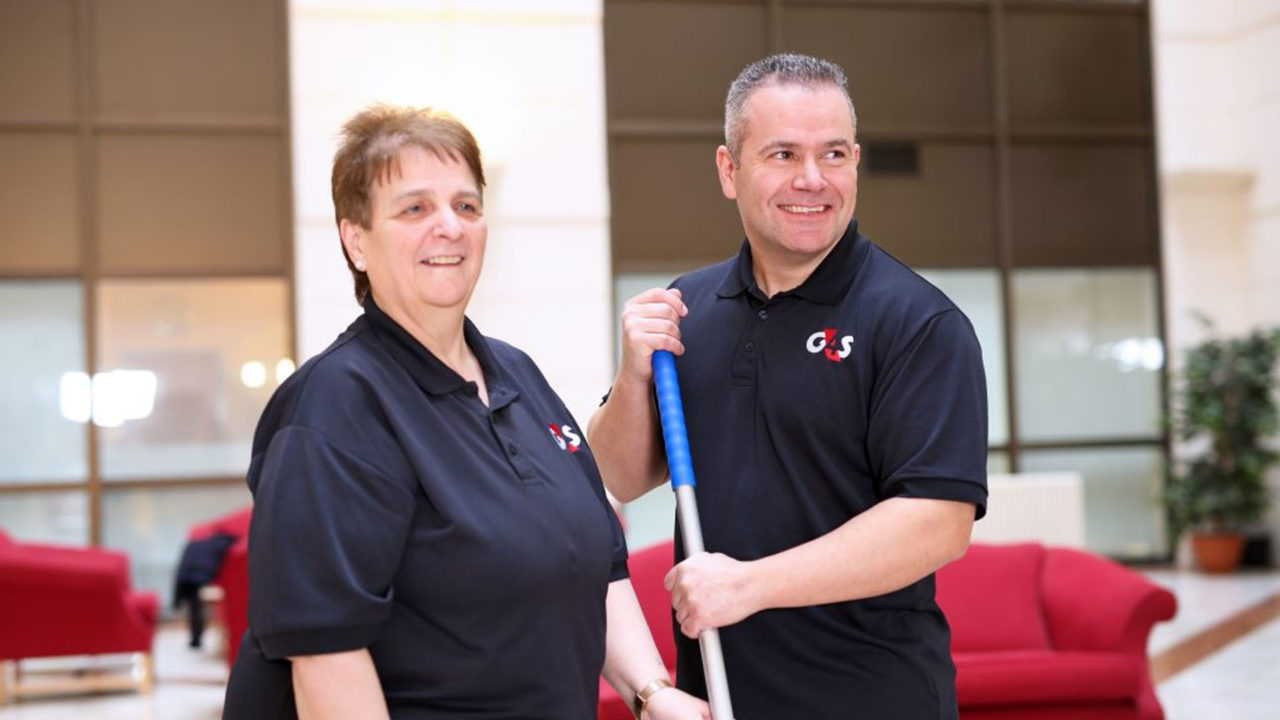 Background
Global security company G4S were awarded Lot 1 of the NI Civil Service Cleaning, Catering and Ancillary services contract in May 2016. The work takes place over the North of the province including Derry, North Antrim and some areas of Belfast, and is a collaborative project, led by the Central Procurement Directorate (CPD).
Including the other 2 lots of the contract the total value of the services over 3 years is expected to be in the region of £27m.
After careful consideration the Social Value Unit and the Central Procurement Directorate (CPD) agreed a set of social clauses which were included in the contract specification, embedding the best practice guidance of the Buy Social approach developed by the Strategic Investment Board.
A large proportion of the staff carrying out the services were protected by TUPE so the Buy Social clause was designed to ensure that of any new vacancies 40% are filled by people who are long term unemployed or leaving education (also known as New Entrant Trainees).  G4S were able to avail of the Buy Social brokerage website where contractors can begin partnerships with employability organisations.
Results
To date, and with a year of the contract complete, G4S have filled 80% of their vacancies with people who are New Entrant Trainees.  To achieve this, the company have worked in close partnership with Ingeus, an organisation based in Belfast who deliver a wide range of services from employability and training programmes to specialist support for local communities.  Ingeus described their experience of working with G4S to deliver the Buy Social clause:
"We are delighted to work in partnership with G4S.  It's early days but already eight of our job seekers have found employment in cleaning and catering.  Part of our service is to support not only the job seeker but also the employer.  We have built a quality and trusting relationship with G4S and we look forward to continued success."
One of the successful applicants who came through Ingeus was Vivienne Richardson.  Prior to her role as Cleaning Operative in G4S, Vivienne was job seeking for 2 years.  She commented "I was on the brew for 2 years.  I signed up to Steps to Success with Ingeus five months ago and am so pleased to get this job, I love the fact that I'm busy all the time."
Her new colleague Davey Burns who has been unemployed since 2004 added:  "The job's brilliant.  It's good to have a bit of dignity back, I feel more self pride."
Cleaning Operative Ronnie Nesbitt summed up his experience "I have always done cleaning but things changed five years ago.  I found myself unemployed, looking after my family.  Now I have a 16 hour contract as Cleaning Operative with G4S.  I love it because the managers leave you to it and I like the variety working from one building to the next."
Crucial to measuring G4S' success is a robust monitoring process which requires the contractor to report on their progress on a twice yearly basis.  This information is fed into a central database so that the wider impact of social value in procurement can be assessed.
G4S have been very supportive of the new Buy Social approach, G4S' Siobhan Lynch said:
"G4S are supportive of Buy Social.  The new approach is easy to understand and implement due to its flexibility.  We welcome the new monitoring arrangements so that we can showcase our commitment to employing people who want to get into work.  Working in partnership with Ingeus has been really valuable and we have been able to recruit people who are long term unemployed into other contract work we deliver as well."
Mentioned in this Case Study