Buy Social and Civil Engineering
Lorna is employed by Wills Brothers, who are part of the Sacyr/Wills Bros. Ltd. Somague Joint Venture responsible for the delivery of the design and build of the A6 Dungiven to Drumahoe road project.
Delivered by the Department for Infrastructure (DfI), the £220 million A6 scheme will see the construction of 25.5km of new, high standard dual carriageway between Dungiven and Drumahoe, including a bypass of Dungiven, with roundabouts connecting the scheme to the existing road network at either end.
DfI included Buy Social clauses in the tender documents, which require the contractor to deliver social value as part of the contract. On this contract, the contractor is required to deliver recruitment and training opportunities to people who are distanced from the labour market. Lorna is one of the people that has gained full time employment as a result of the Buy Social clauses included on the contract. Lorna works as Site Administrator overseeing the earth works on the site. Before starting with Wills Brothers, Lorna was unemployed for 4 years.
Lorna has been employed by Wills Brothers for over a year on the project. She says she "enjoys being back in the work environment and finds the team on site very helpful and friendly." Lorna has a 5 year old son and said it was great that her employers are very flexible, as this helps when she has to go to events at her son's school.
We caught up with Lorna on site and asked how she was finding working on such a large scale project and having responsibility for the machines on site:
What is your favourite thing about your job role?
"Getting to meet new people and see how the A6 is being built from the earthworks. I never knew much about dumpers and diggers but now with my new role I have learnt a lot about the different types of machines which I really enjoy learning about."
What would you like to be doing in 2 – 3 years' time?
"I would love to work on another civil engineering project if it was close to home as I can't travel with my son. If not, I'm sure the experience that I will have gained by working on the A6 D2D will help me get another job but I am really enjoying the experience of working on such a large civil engineering project."
What advice would you give to others who are looking for work?
"Don't give up! I never thought I would have got the chance to be in the role that I am in now and I am grateful that Buy Social gave me the opportunity to be so."
Michael Troughton, A6D2D Project Director, said:
"Lorna has been an excellent addition to our team, initially starting as a New Entrant Trainee for 52 weeks, it is brilliant she continues beyond this as a full time member of the Wills Bros. team. She has taken to the Civil Engineering industry and has had such a positive impact in this business."
Jenny Green, Regional Director, Institution of Civil Engineers commented:
"The Institution of Civil Engineers is a strong supporter of Buy Social in Northern Ireland, as we recognise the need to proactively address the skills gap in our industry. Giving people who have not worked in our profession the opportunity to get involved provides them with an insight into our projects. Through schemes like this, they can gain an understanding of the delivery of civil engineering works and hopefully this will spark their interest and lead to long term employment."
David Porter, Divisional Roads Manager for DfI, said:
"The Department for Infrastructure is very pleased to support the whole Buy Social approach because it provides people like Lorna with new and exciting work opportunities. While we recognise the benefit this provides to the individual, it also has a wider impact as they contribute to the construction of our schemes and it helps to develop our teams to deliver future projects."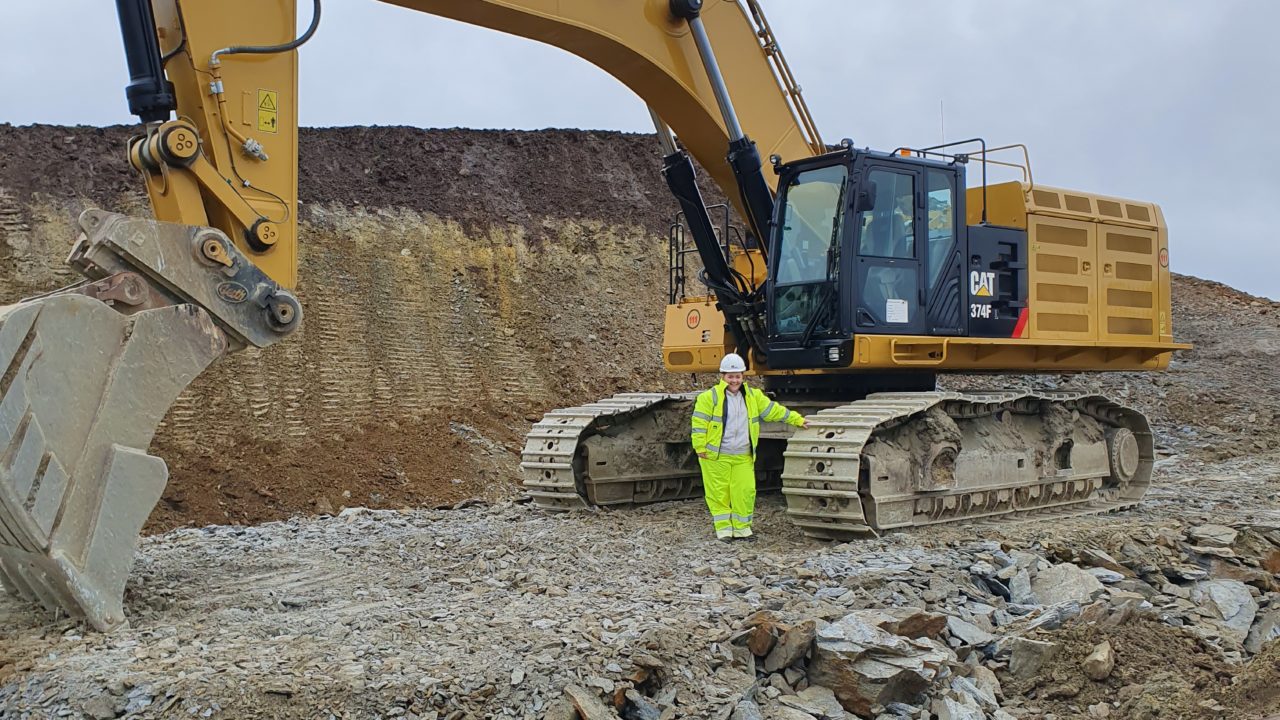 Mentioned in this Case Study